Cydia Impactor Mac
Cydia Impactor is a tool developed by Saurik to install third party applications to iOS devices. The process of downloading IPA files to iOS devices is called sideloading. Following are the steps you must follow in order to download, install and use Cydia Impactor.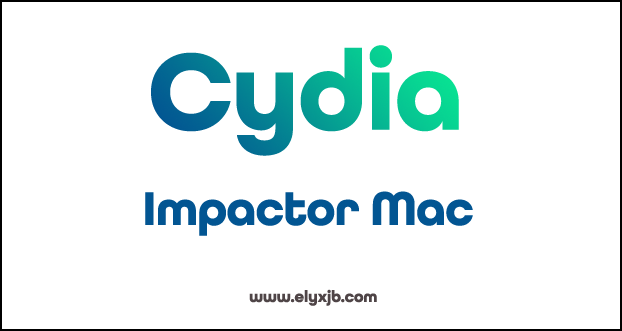 You can directly download Cydia Impactor from the official website and make sure to download the relevant software to your operating system. You must download the Cydia Impactor application for mac to your Mac computer.
Now let us see how to use Cydia Impactor with two factor authentication enabled and disabled. You can use Cydia Impactor with two factor authentication disabled but after the process you must again enable two factor authentication. As the two methods are different you must first decide which method that you are going to use. So here are the steps to use Cydia Impactor with two factor authentication (2FA) disabled. 
Step 1: Download Cydia Impactor to your windows, mac or Linux computer from the official website.
Step2 : Download the .ipa file relevant to the application you are hoping to sideload.
Step 3: Connect your device to the pc using a lightning cable.
Step 4: Launch the app and check whether your device is detected. 
Step 5: Drag the IPA file to the opened Cydia impactor window.
Step 6: Click on OK for the expired certificate warning.
Step 7: Enter your Apple ID and the password and click OK.
Step 8: After signing the app certificate you will see the application icon on your Home Screen. 
Step 9: Then tap on General on your iOS settings.
Step 10: Tap on Profile and Device Management.
Step 11: A list of app certificates will be shown. Tap on the certificate relevant to the app you want to sideload.
Step 12: At last tap TRUST. Now you can use the app accordingly.
Now let us see how to install IPA files with two factor authentication enabled.
Step 1: Open appleid.apple.com and log in to your account using your browser.
Step 2: Follow the 2FA steps to enter your account.
Step 3: When you log in to the account you will see a message that tells you that two factor authentication is enabled then you must tap on the app specific password shown there. 
Step 4: Now choose a name for the label and then click CREATE.
Step 5: A password will be generated, you must copy it.
Step 6: Next follow the steps until it tells you to enter your Apple ID. Enter the Apple ID and the password generated above.
Step 7: Follow the rest of the steps you followed in the above method.
Step 8: Once the above steps are done, IPA files will be on your device to use.
Read these articles too..
Features of Cydia Impactor:
Cydia Impactor catches a huge audience worldwide because of its amazing features. Below are some of them:
Inbuilt drivers

Package installation

Bridging connection

Rooting of Android devices 

Fastboot and bootloader unlocking

USB driver installation

Install jailbreak applications
Cydia Impactor is an application that can be trusted and it is safe to use. It takes your Apple ID and the password only for login purposes. Though Cydia Impactor is not working currently due to a technical issue in the server we will look forward until Saurik the developer fixes that issue and makes it work again.