Cydia Impactor Lockdown
Cydia impactor is a versatile tool used to perform a number of tasks for iOS and Android devices. This software is available for windows, mac and also for Linux operating systems. The main task of Cydia Impactor is to install IPA files to iOS devices and APK files for Android devices and it does not need any jailbroken devices. This amazing tool was introduced by Jay Saurik Freeman, the application has become a favorite tool for a lot of developers and has caught a huge audience worldwide.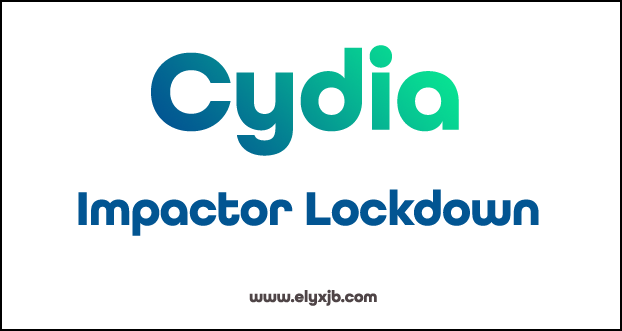 Cydia Impactor Errors
It is obvious to face errors when we are using an app so is cydia impactor. An error is something that makes a difference between the expected task and the task done from the computation. There are different types of errors such as runtime errors, lockdown errors etc and they make a delay in the process.
Cydia Impactor Lockdown Error
One of the errors you face while using Cydia Impactor is the Lockdown error. It is also known as  lockdown.cpp:57. You will get this error message when you are running Cydia Impactor with the pc running Windows, mac or linux operating system. Lockdown error means that the device is not communicating with Cydia Impactor or the Apple server properly. So we will see the process introduced by Reddit to fix lockdown.cpp:57 error.
Step 1 : In order to fix lockdown.cpp:57 the first thing you must do it to remove the passcode on your device for the duration process.
Step 2: Then change the cord you are using to connect your device.
Step 3: After that click "Trust" on the computer.
Step 4: Now reset "Location and privacy" in the iOS device setting by visiting General in device settings and Click Reset location and privacy.
Step 5: After that user must reinstall Cydia impactor.
Step 6: Then revoke certificates by using "Xcode" in the dropdown menu.
Step 7: Log in to iTunes using your personal computer. 
Step 8: Next open iTunes and verify your device will be recognized.
Step 9: Finally try restarting your device and the computer.
Step 10: There is another thing you can try, it is to disconnect your wifi, turn it off and then open Cydia Impactor.
Read these articles too..
If you are connecting your device to the computer for the very first time make sure to select "trust this computer" to work cooperatively without any issues. After that you can launch the cydia impactor and follow the steps. 
Another reason for this error is enabling two factor authentication (2FA) on your Apple ID. So you must also take actions to fix that issue also. To fix this you have two options, that is either to disable two factor authentication temporarily or else re-enable the two factor authentication after you finish installing an IPA file using Cydia Impactor or use an app specific password. Following are the steps to get an app specific password.
Step 1: First go to appleid.apple.com and sign in to it using your Apple credentials.
Step 2: Next click on "edit" in the security section.
Step 3: Then you must go to the App specific password section and click on "generate password".
Step 4: Finally enter any label and get the app specific password.
Step 5: Now you can use the password when Cydia Impactor asks you for the password and it will fix the issue. 
Hope now you have a clear idea about cydia impactor lockdown error. 
Though cydia impactor is not working now due to a server problem we will look forward to work with in the near future as Saurik will make it work again.