Cydia Impactor Pokemon Go
You may be thinking of a way to install Pokemon Go++ without jailbreaking. Users who have installed the latest version of Pokemon go from the App store have experienced a few changes in the game. One of these changes is you do not need to install any tweaks. Though it has enhanced the servers most of the hacks there are no longer works. Moreover Niantic has given the opportunity to play Pokemon go for users with jailbroken devices by removing the wall that blocks the jailbroken users.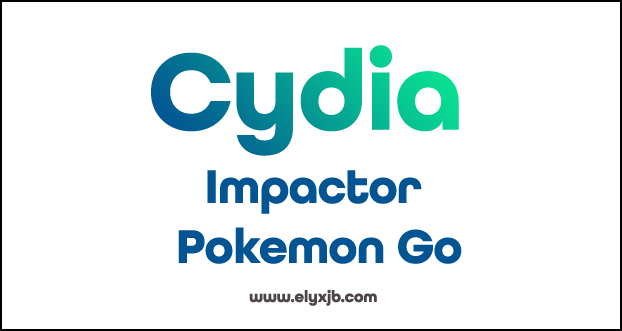 Pokemon Go ++ does not need a Cydia tweak that means jailbreaking the device is not needed. Pokemon Go ++ comprises amazing features which catches an audience worldwide. Some of them are changing walking speed, teleporting, tap to walk etc. The most interesting thing is that now you can sign in for Pokemon Go ++ from your iPhone, iPad or any other iDevice using Cydia Impactor. Here is a guide explaining step by step to install Pokemon Go ++ using cydia impactor.
Step 1: Download the hacked R86 IPA file. Currently it is compatible for v1.81.3 version and when you open the game it must work well without ipa.cpp.101 error or without any other crashing errors.
Step 2: You must download the latest version of Cydia Impactor to your pc. It is available for both Windows and Mac operating systems.
Step 3: Now connect your personal computer and the iOS device and launch Cydia Impactor.
Step 4: Next drag and drop the IPA file into the Cydia impactor tool and enter your Apple ID to sign in.
Step 5: Finally you must click on Allow when it prompts and then the signing in process will be started.
Though this process is same as installing an unsigned iOS application using iFunbox but this does not need a jailbroken device. Moreover this mod is built with the official Pokemon Go game. You must also remember to Trust the app in the profile settings before opening the app. As the developer account which you can use for free is only available for a week you must repeat this process every week. 
During the last year Niantic has banned more than 500k Pokemon Go players who are using jailbroken devices. If you are also doing so you can also be one of the suspensions so it is not stable to play spoofed apps like Pokemon Go anymore.
Is Cydia Impactor giving you errors?
It is obvious to face errors when you are using an app and the errors delay your work as we need to put an extra effort and time to fix them. Errors also lead to making changes in the application. All you have to do is to follow a guide to fix these issues. 
What can you do if the Joystick is missing?
You must be confused about the joystick within the Pokemon Go ++ application. It will not go missing but if you get it missing you can fix it using the settings. All you have to do is go to device settings, enable the fake location and turn on the joystick.
Can you get banned by using the joystick in Pokemon Go ++?
Joystick is a popular hack to use when it is coupled with a fake GPS app. Though using the joystick will ban you, you can decide if it is worth getting banned by using the joystick to collect all the pokemon you expected. 
Read these articles too..
Cydia Impactor Update Xcode 7.3 Error
What is Pokemon Go spoofing on an iOS device?
Pokemon go is absolutely based on the location. Players use a spoofing app because if you are stuck in a certain location, the number of pokemon you catch will depend on that. So a spoofing app will spoof, change and fake the location. You must be sure about the application as it can even make you banned.