Cydia Impactor Tutorial
Cydia Impactor is a tool available for Windows, Mac and Linux operating systems developed by Saurik to install third party devices for iOS devices. It is a Graphical user interface (GUI) tool used to download IPA files to iOS devices and APK files to Android devices, so now it is not a big deal to install IPA or APK files. Though downloading APK files to Android devices is not a big challenge, downloading IPA files to your iOS devices will be a bit challenging. If your iOS device is unable to play a game or use a particular application all you must do is to install Cydia Impactor to your device. Furthermore, you can use cydia impactor even if your device is not jailbroken. Though this app was first introduced for Android devices it became very popular after it was modified for iOS version. This is a license free software and the latest version was released on February 4 2020.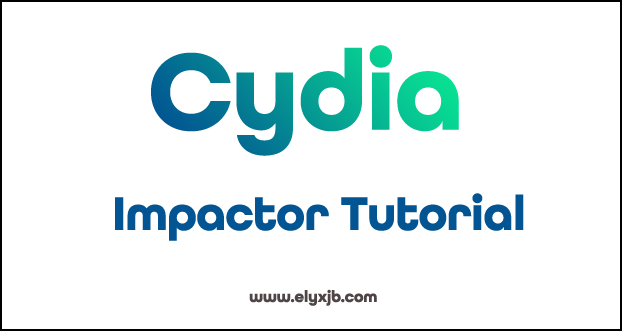 In order to install third party applications to your iPhone you must download and install cydia impactor to your computer, after the process you can easily move files. Following are the things you must follow to download Cydia impactor.
The date and time of the computer operating system and the smartphone you are using must be the same.

You need to have to update the latest version of iTunes into your system.

You need to have USB drivers in your device if you are using an Android smartphone. 

Technical errors will be at a minimum level if you are using the latest version of iOS and Windows operating systems. 

Do not run .exe file as Administrator. 
There are some extra points you need to consider if you are using an Apple device.
You must update the latest version of iTunes.

An Apple ID is also required. If you do not trust the application, you have the chance even to rate a fake Apple ID.

The validity time of the application will depend on the type of the license certificate. And it is according to the apple ID. if it is a free apple ID license is only valid for a week, and if the ID is a paid ID it is valid for 12 months.
Read these articles too..
Cydia Impactor Verifying Application
Below are the steps to use Cydia Impactor via single factor authentication.
Step 1: First you must update iTunes and download the latest version of Cydia impactor to your device.
Step 2: Gather all the IPA files you want to download and store them in a one folder. 
Step 3: Extract the IPA files to destinations from where they are saved from the zipped file of Cydia Impactor.
Step 4: Now connect your iOS device and the computer, if your device is Apple use only the original connector and if it is Android you can use a QC verified cable.
Step 5: After that run impactor.exe in your system and wait a few seconds as it will take some time.
Step 6: Now drag and drop the IPA file or you can upload the file by navigating the install packages in your device.
Step 7: Then you must enter the Apple ID and the password.
Step 8: Next go to your iOS device. 
Step 9: Then navigate for device settings and go to General device management there.
Step 10: At last Trust option to authenticate and validate. 
Here are the steps to use Cydia impactor with two factor authentication.
If your iPhone works with two factor authentication, then you must disable it first to use Cydia impactor. Here are the steps to disable it.
Step 1: Visit applied apple.com.
Step 2: Enter your Apple ID and password to login.
Step 3: Next do the second authentication also.
Step 4: You will see that the two factor authentication is turned on.
Step 5: You will also see an App specific password option beside it.
Step 6: Tap on it and generate a new password. 
After following the above steps you will be able to run Cydia impactor freely for your own purposes.