Cydia Impactor IPA
Cydia impactor is an amazing app that allows your iOS device to install third party IPA files as same as the regular file. This graphical user interface tool was developed by Saurik specially for iOS devices. This can be used in Windows, Mac and as well as in Linux operating systems which are the three main operating systems used by the people around the world. A big audience is attracted to this device as it is compatible to install apps that are not available in the App store of iOS devices or in the Play store in Android devices.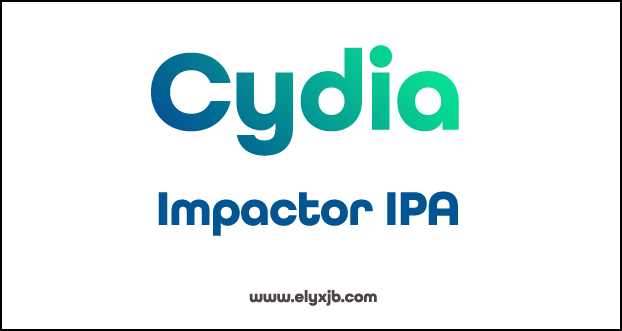 Cydia Impactor also facilitates the users with its amazing features, following is the list of features of Cydia Impactor.
USB driver installation

Fastboot and bootloader unlock

Android Rooting

Package installation

Install jailbreak applications
How to install IPA using Cydia Impactor?
The signed and verified IPA files are normally available in the App store and there are third party IPA files that are unsigned and they can not install them directly. If you have installed Cydia Impactor on your computer you can simply sync IPA files to your iOS device. It can be used for both jailbroken and non-jailbroken devices. Following are the steps to install IPA files using Cydia Impactor.
Step 1: Connect the computer and the iOS device using a lightning cable or any other cable that is capable with.
Step 2: Next you must download the latest version of Cydia impactor to your computer if you do not have the app with you. Be aware to download the relevant app that is compatible for your operating system.
Step 3: Now cydia impactor will detect your iOS device.
Step 4: Next thing you have to do is download the IPA file that you want to install to your device.
Step 5: Then you have to drag and drop the IPA file to Cydia Impactor, after that the device will detect the IPA file and will start the process of installation.
Step 6: After that you will be asked for your Apple ID and password.
Step 7: When you enter the Apple ID and the password the installation process will start and after finishing the installation process you will see Cydia Impactor app on your iO device home screen.
Step 8: After the above process there will be an issue because it is an untrusted app. All you have to do is go to device settings, General and then go for Profile and management and click on newly installed app profile or click on developer Apple ID. 
Step 9: Click on the trust option on the trust app prompt. Now you can open your app and you will not see any difference between the regular app and the IPA app.
Read these articles too..
Cydia Impactor is safe to use. Although it asks for your Apple ID and password, that information only goes to the Apple company for sign in process. Moreover Cydia impactor is an app that is absolutely free and it can be downloaded directly from its website without paying even a penny. Furthermore you do not need to jailbreak your device to install Cydia Impactor. As this app is compatible with all windows, Mac and even with Linux operating systems a lot of people tend to use this app. If there is any error in using this app you can simply refer to a guide to solve them.
Cydia Impactor does not work anymore because of an error with the server so we will hope that Saurik, the developer will make it work again as usual and you will be able to use it freely for your purposes.