Cydia Impactor Generating Application Map
As we all know Cydia Impactor is a Graphical user interface tool developed by Saurik to install APK files to Android devices and IPA files to iOS devices. It facilitates the users to install third party applications for iOS devices and this process is called sideloading . A generating map is used to identify the process and to map relationships and interactions in the application and the device. So the Cydia Impactor can show errors and be stuck on generating application map.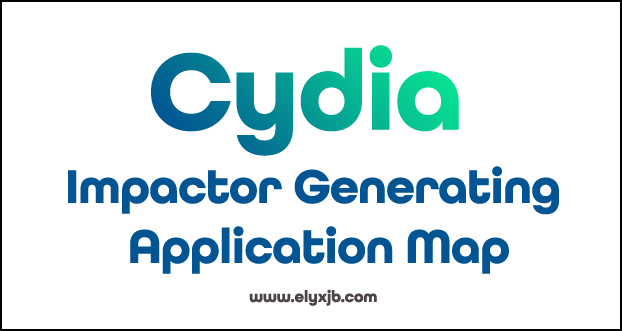 Cydia Impactor stuck on generating application map
 If Cydia Impactor is stuck on generating an application map in the computer, there can be an error in the app or in the IPA file that you are downloading. But you can not tell for sure what is wrong because the causes may vary so it is better to study a little about the reasons and then find how to fix the errors.
So first we will see why the Cydia Impactor is stuck on the Generating Application Map. 
 The first reason can be that your app version is outdated, which means that you are using an older version that may cause an error when you are downloading applications. Older versions can also contain bugs and the new versions come in a better way as the bugs have been patched. So this might be the error in your device even.
The next reason to stuck cydia impactor on generating application map will be because of corrupted files. The IPA file you are trying to download can be corrupted due to some reasons so because of this corrupted files cydia impactor will show an error and will be stuck on the application map screen.
The next issue we are going to talk about is incompatible IPA files. If you are trying to sideload an IPA file that is not compatible or working with your iOS device, Cydia impactor will stuck as it can not add the file into your iOS device.
Moreover the last reason can be because more than three apps are sideloading. Cydia Impactor only allows maximum three apps to sideload to your device simultaneously, if you exceed this limit it will stuck on the Generating application map screen.
Above are the reasons why Cydia Impactor is stuck on generating application map so now let us see how to fix these issues one by one. 
The first reason mentioned is that the cydia impactor will be outdated. So to fix this issue all you have to do is head to the official website of Cydia Impactor and download the latest version for your operating system, and this will fix most of the issues with the app.
The next thing you must see is whether your file that you are going to download is corrupted. To check this see whether the whole file is downloaded to your device or not. If it is not, make sure to redownload it and try again to run the app. 
Read these articles too..
Cydia Impactor Not Detecting Device
One of the most important things you must check is whether the IPA file is compatible with your iOS device or not. You must check this before the sideloading process. Most of the apps shows the minimum required iOS device and the version in the app store otherwise you can check it in the official websites,  so before installing the applications make sure that your device meets the minimum requirements. 
The maximum number of apps you can sideload using Cydia Impactor is three so if you are using more than the maximum number you must remove the extra ones or delete them. Removing the extra apps will fix your error.
If any of the above methods did not fix your error the last thing you can try is to Hard reset your iOS device and try to sideload IPA files again.
So now you have a clear idea about why Cydia Impactor is stuck on generating application map and how to fix the problem. Hope this article was helpful to clear your issues.