Cydia Impactor Apps
As there are a lot of apps that work together with Cydia Impactor it is better to study about the apps by classifying them into several categories. Here we are going to classify them as recently updated apps, tweaks, jailbreak, screen recorders, utilities, emulators, apps that have been removed from the App store, Games, social network apps and entertainment apps.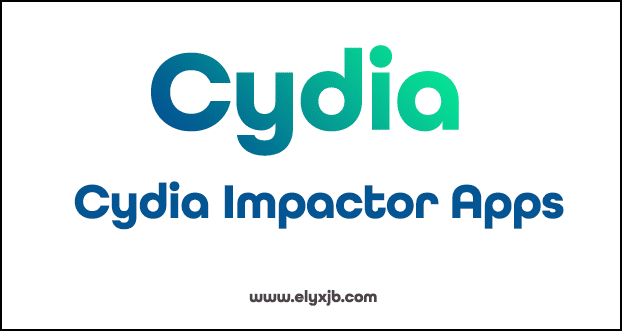 Recently Updated:
UTM

WhatsApp watusi

Instagram Rocket

Cercube 5 for YouTube

Instagram Rhino

Heart for Likes

TikTok ++

Triller ++ (Turtle)
Tweaks:
Byte++

Cercube 5 for YouTube

Facebook Wolf

Facebook++

Heart for Likes

Instagram Rocket 

Instagram++
Jodel ++

Phantom for Snapchat

ProTube++

Reddit ++

Snapchat SCOthman

Snapchat++

Snapchat++ Duplicate

TikTok++

Triller++ (Turtle)

Twitch

Twitter Owl

Twitter++

Watusi for WhatsApp Business

WhatsApp Watusi

WhatsApp+

WhatsApp++ Duplicate

WhatsPad++

YouTube Music ++

YouTube++
Jailbreak:
Check Ra1n jailbreak for iOS 13- iOS 12.3

Chimera jailbreak for iOS 12

Double H3lix Jailbreak

Electra jailbreak for iOS 11.0 – iOS 11.4.1

EtasonJB jailbreak for iOS 8

G0blin jailbreak for iOS 10.3 – iOS 10.3.3

H3lix jailbreak for iOS 10.0.1 – 10.3.4

Lazarus Jailed Anti-Revoke

Odyssey Jailbreak for iOS 13

Phoenix Jailbreak

Pangu iOS 9.2 – iOS 9.3.3 jailbreak

Saigon jailbreak for iOS 10.2.1

Sileo

Unc0ver jailbreak for ios 11 – ios 13.5

Unc0ver jailbreak for tvOS

Yalu jailbreak
Screen Recorders:
AirRec

Airshou

CoolPixel

Dr.Fone Screen Recorder

EveryCord

HappyCast

iRec

PixlRec

Screengrab Beta
Utilities:
Animoji Studio

BarMagnet

BatteryLife

FileBrowser

Fily

FilzaEscaped

FilzaJailed

FloppyCloud

Fortune

Goodnight

Houdini

iCleaner

iDarkMode

iDevicewalls

iFile

iTorrent

iTransmission

Kodi 16 Jarvis

Kodi 17 Krypton

Kodi 18 Leia

Kodi 19 Matrix

miniOS

TweetDeck

UTM

xCleaner
Emulators:
Delta Emulator

DolphiniOS

GamePad

GBA4iOS

GC4iOS

Gearboy

Gearsystem

Happy Chick

iDos

iDos 2

iNDS

Mame4ios

MeSNEmu

NDS4iOS

NES.emu

Play!

PPSSPP

Provenance

SNESS4iOS
Removed from App Store:
Find my AirPods

Video Downloader Pro
Games:
FlappyBird

iSSB

PlenixClash

LWARB- Brawl Stars Private Server

Mcpe Maps

PUBG – PlayerUnknown's Battlegrounds
Social Network:
Entertainment:
Cydia Impactor
Cydia Impactor is a GUI (Graphical User Interface) tool used in iOS devices to download third party apps that have been restricted by Apple or apps that are not available in the App store. Not only for iOS devices but also you can download Cydia Impactor to android devices too. This tool is used to install IPA files to iDevices and APK files for Android devices. 
Read these articles too..
Cydia Impactor Download v0.9.43
Cydia Impactor Generating Application Map
Now let us see some amazing features that facilitate the Cydia Impactor.
Cydia Impactor comprises inbuilt drivers so users do not need to install drivers manually. It is also capable with Packages installation so you can update packages in just one click. Users can flash any mode, root packages, update packages and can recover files manually. You can connect the phone with the computer, can disconnect it and also you can restart the connection. This is known as Bridging connection. Moreover Cydia Impactors also do rooting of Android devices, the process will start when you click the start button and turn your device into USB debugging. After installing Cydia Impactor you need to restart your device through fastboot mode and you can lock and unlock the bootloader using the fastboot and bootloader unlocking feature of Cydia Impactor. As Cydia Impactor automatically downloads universal ADB drivers you do not need to install drivers manually to communicate between the phone and the computer. You do not need to put an extra effort to install jailbreaking applications as a number of official and unofficial apps are sideloaded with Cydia Impactor. So just feel free to install Cydia Impactor and experience the amazing handy features of Cydia Impactor.